Marco Wilkinson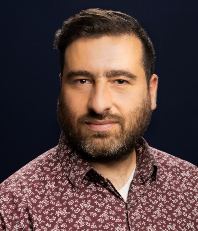 Assistant Professor of Creative Writing

Primary Office: 6th College Bldg 1/Ridge Walk
                           Room 341
Primary Phone: 858-534-1750
Quarterly Office Hours

Email: m2wilkinson@ucsd.edu
Marco Wilkinson received his M.F.A. in Creative Writing from the Stonecoast MFA Program at the University of Southern Maine. He is the author of Madder: A Memoir in Weeds. He has received fellowships from the Crosshatch Center for Art and Ecology, Breadloaf Environmental Writers' Conference, the Hemera Foundation, and Craigardan. He is the nonfiction editor at The Los Angeles Review. His teaching and writing interests include creative nonfiction, ecopoetics, lyric prose, Latinx literature, and queer literature.
Selected Publications
Book
Madder: A Memoir in Weeds. Coffee House Press, 2021.
Selected Essays
"After Nothing Is Left, the Leaves…" Ecotone, Summer 2022.
"How Do I Feel Today?" Solastalgia: An Anthology of Emotion in a Disappearing World. ed. Paul Bogard. University of Virginia Press (forthcoming).
"A Gardener's Education (Animal Body)." The Science of Story: The Brain Behind Creative Nonfiction, eds. Nicole Walker and Sean Prentiss. Bloomsbury, 2020.
"A Gardener's Education (Plant Body)." Terrain, issue IX.
"Hidden Light, Wooden Ladder, Bucket of Clay, Pillar of Water." Bennington Review, Fall/Winter 2017.