Our offices are not currently open to in-person walk-ins, but we are here to help.
If you are an undergraduate student and you have any questions for our advising staff, please submit them via the Virtual Advising Center.  There, you can also find instructions for scheduling a Zoom appointment (on the "Meet with Advisor" page).
If you have academic-related forms or paperwork that require our review and signature, please email them to litug@ucsd.edu.
We appreciate your flexibility, and we hope everyone stays healthy. If/when we are able to re-open in-person advising, we will update you.
Undergraduate Program
Welcome from the Director of Undergraduate Studies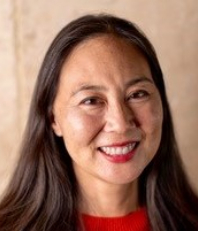 As the incoming director for Undergraduate Studies in the Literature department at UCSD, I'm excited to welcome you to our program and introduce you to the wide range of opportunities, experiences, and skills that our courses and majors provide. Our students work closely with faculty to engage critically and creatively across diverse languages, genres, and media, from poetry and prose to science fiction, graphic novels, and international cinema. The research we produce is not limited to academic essays and papers, but have also found expression in podcasts, short films, zines, curating public exhibits, and organizing community projects.
The opposite of a narrowly-defined or overly specialized field, Literature will challenge you to think differently—to innovate and think on your feet in the spaces where there are no clear-cut answers to the questions that life will ask of you. Our students have gone on to successful careers not only in academia but in law, media, publishing, tech, medicine, and activism. In any career path that Literature graduates choose, the creativity, intellectual flexibility, and ability to engage with diverse perspectives that we teach remain foundational for a lifetime of curiosity and openness to new ideas and connections.
Our department provides four majors and eleven minors. Majors can opt to focus their studies on 1) Writing, 2) Literature in English, 3) Literature in Spanish, or 4) World Literature and Culture. Minors may focus their course of study around writing, literature in a number of different languages, or a single topic of the student's choosing. You are always welcome to contact me or our Undergraduate Advisors to learn how to craft a major or minor program reflective of your specific goals and interests.
I look forward to meeting you and learning more about your plans.
Sincerely,
Erin Suzuki
Director of Undergraduate Studies
Associate Professor, Literature
Undergrad Advising
Current students must use the VAC (valid student PID required) or in-person advising. We cannot advise students via email or over the phone (to preserve student privacy standards).
In-Person Advising
Walk-in advising is currently unavailable, but we will post updated hours/locations here (once available again). Please use the VAC.