Ph.D. Overview
2023 Virtual Open House
Wednesday, Sept. 6th, 2023

If you couldn't make it to our open house, you are welcome to review the presentation slides.  Much of the information exists on our website as well, but you might prefer the slide format.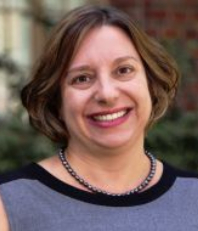 Géraldine Fiss Director of Doctoral Studies
The PhD in Literature at UCSD is a unique program that defies traditional disciplinary boundaries. We are committed to multilingual, interdisciplinary scholarship and teaching in literary/cultural studies, and the PhD in Literature brings together a community of scholars and teachers who challenge and cross borders of all kinds: borders between nations, between languages, and between traditional disciplines.
The organization of the Department of Literature is unusual in that it is neither a department of English nor a department of Comparative Literature as either is traditionally construed. Rather, from its beginning, the Literature Department at UCSD has aimed to be a department of world literatures and cultures, committed to multilingual approaches to literary history, cultural studies, and critical theory. This commitment includes the ambitious project of teaching and conducting research in Chinese, English, French, German, Greek, Hebrew, Japanese, Italian, Korean, Latin, Russian, and Spanish, as well as the study and practice of writing.
The PhD program in Literature has a long history of training transnational, comparative, unconventional, and theoretically-oriented scholars and teachers with an investment in social justice and educational access. We are proud of our alumni who have gone on to put their training to work in a wide variety of humanities careers, including as faculty members at community colleges, liberal-arts colleges, and research universities; as experts in social/educational policy and administration; and as artists, writers, and editors. As befits a multilingual and global program, our PhD alumni work in many countries around the world, including India, Egypt, Taiwan, South Korea, Austria, the United Kingdom, Canada, and Vietnam.