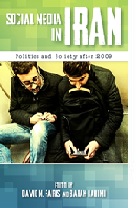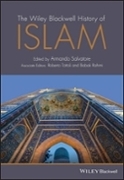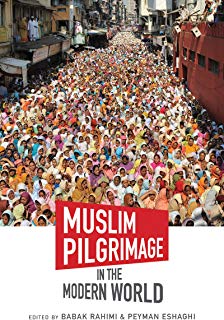 Books
Theater State and the Formation of Early Modern Public Sphere in Iran: Studies on Safavid Muharram Rituals , 1590-1641 C.D., Brill, 2011.
Co-edited with David Faris, Social Media in Iran: Politics and Society after 2009 , State University of New York Press, December 2015. 

Associate editor, Roberto Tottoli and editor, Armando Salvatore, The Wiley Blackwell History of Islam ( Wiley Blackwell Histories of Religion), Wiley Blackwell, 2018. 
Co-edited with Peyman Eshaghi, Muslim Pilgrimage in the Modern World ( Islamic Civilization and Muslim Networks), University of North Carolina Press, 2019.
Selected articles and book chapters
Communication and Media
"Rethinking Digital Technologies in the Middle East,"  International Journal of the Middle East Studies , vol. 47, 2, 2015, pp. 362-365.
"Censorship and the Islamic Republic: Two Modes of Regulatory Measures for Media in Iran,"  The Middle East Journal , 69 (3), summer 2015, p. 358-378. 
"Satirical Cultures of Media Publics in Iran,"  International Communication Gazette , vol. 77, no. 3, April 2015.
"The Agonistic Social Media: Cyberspace in the Formation of Dissent and Consolidation of State Power in Post-Election Iran,"  The Communication Review , 14:158-178, 2011.
Culture and Society
Digital Javanmardi: Chivalric Ethics and Imagined Iran on the Internet," in Lloyd Ridgeon,  Javanmardi: The Ethics and Practice of Persianate Perfection (British Institute of Persian Studies), 2018.
"Subaltern Modernity: Mediated Experience, Ritualization and Becoming Modern in the Arab-Iranian Community of Bushehr," Social Theory and Regional Studies in the Global Age , Said Arjomand, editor, Global/Local Studies, SUNY Press, 2014.
History
"Maydan-i Nash-i Jahan: The Safavid Isfahan Public Square as a Playing Field," in Courts and Performance in Pre-Modern Middle East , Maurice Pomerantz, editor, New York University Press, 2017.
"The Qajar Theater State: The Takiy-eh Dawlat of Tehran" in Performing the Iranian State , Anthem Press, Staci Scheiwiller, editor, 2013, 55-71. 
"Eating the Nahil: The Politics of the Ottoman Circumcision Ceremonies" in Ottoman Tulips, Ottoman Coffee: Leisure and Lifestyle in the Eighteenth Century , Dana Sadji, editor, London: I.B. Tauris, March 2007.
"The Rebound Theater State: The Politics of Safavid Camel Sacrifice Rituals, 1589-1695 C.E.," International Journal of Iranian Studies , 37, 2004, 451-478. 
Political Science
"Authority and Democracy in Shi'i Islamic Jurisprudence: Montazeri, Sistani and Democratic Usulism" International Political Science Review , 2012.
Religion
"Digital Technology and Pilgrimage: Shi'i Rituals of Araba'in in Iraq," Journal of Religion, Media and Digital Culture , forthcoming.
"Exodus in Islam: Citatinality and Redemption," Israel's Exodus in Transdisciplinary Perspective: Text, Archaeology, Culture, and Geoscience , Tom Levy, ed., Ashgate, 2015.
"Contentious Legacies of Ayatollah Khomeini," Critical Introduction to Ayatollah Ruhollah Khomeini, Arshin Adib-Moghaddam , editor, University of Cambridge Press, 2014.