---
Our offices are not currently open to in-person walk-ins, but we are here to help.
If you have any questions for our advising staff or would like to schedule a Zoom meeting, please contact us:
We appreciate your flexibility, and we hope everyone stays healthy. If/when we are able to re-open in-person advising, we will update you.

Welcome to UCSD's Department of Literature!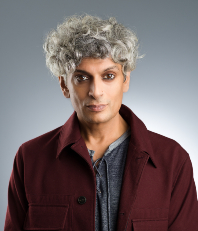 Literature Department Chair
Professor Kazim Ali
Faculty Profile
litchair@ucsd.edu 
Unique among similar departments in the UC system and across the country, the Department of Literature is a community of scholars, critics, and writers working in a comparative, global, and interdisciplinary context.
Faculty work in Spanish, English, French, Arabic, German, Russian, Korean, Chinese, Japanese, Italian, Greek, Latin and other world languages and literatures. Since our founding in the 1960s, we have been known for our innovative accomplishments in comparative, multilingual, transnational, interdisciplinary, and multi-media creativity, research, and teaching, as well as for our dedication to the studies of encounters, connections, and exchanges between cultures and societies from the antiquities to the present.
On the undergraduate level, our department includes undergraduate majors in English, Spanish, World Literatures, and Creative Writing. At the graduate level, we offer PhD program in English, Spanish, Comparative Literature, and Cultural Studies and an MFA in Cross-Genre Writing. In addition to many successes as writers and academics, our graduates have gone on to successful positions in education, broadcast and print journalism, non-profit and NGO work, communications, government, law, advertising, and many other fields.
Students are encouraged to build connections between the field of study in our department, but also with other disciplines like Philosophy, Ethnic Studies, Communications, and the sciences. A rigorous Honors program, with critical and creative components, is available for students wishing to take their scholarship and creative work to the next level.
At no time in our history has the work of multilingual historical study been more vitally important. We seek not only to study literary and cultural movements that have defined our society and civilization, but we also seek to develop critical and creative interventions that will shape and inform a sustainable and just future.
Kazim Ali
Learn About the
Principles of Community
, a collaboratively developed statement, issued by the chancellor, that provides a framework for diversity and affirms the unique contribution of each member of the UCSD community.