Our offices are not currently open to in-person walk-ins, but we are here to help.
If you have any questions for our advising staff or would like to schedule a Zoom meeting, please contact us:
We appreciate your flexibility, and we hope everyone stays healthy. If/when we are able to re-open in-person advising, we will update you.
Students are always welcome to schedule a Zoom meeting to speak with staff with any questions, big or small, or to seek advising or guidance on administrative matters. To schedule a meeting, please email staff in the address indicated above with your availability for a meeting; you will receive a response within 3 working days. If your request is urgent, please indicate this in your email and we will aim to respond more quickly than that.
Welcome to the UC San Diego Department of Literature
Unique among similar departments in the UC system and across the country, the Department of Literature is a community of scholars, critics, and writers working in a comparative, global, and interdisciplinary context.
Contact
The Department of Literature is located in the Arts and Humanities Building (Ridge Walk Academic Complex or RWAC), in the North Torrey Pines Living and Learning Neighborhood.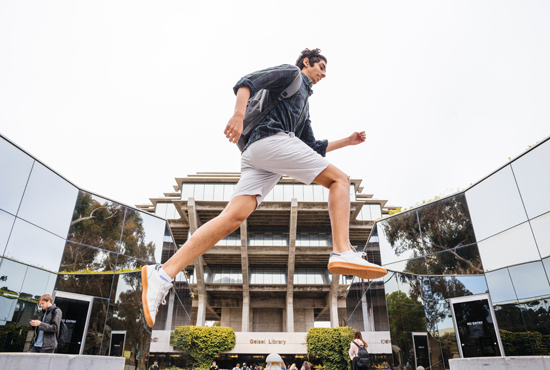 Giving
Your gift to the UC San Diego Department of Literature helps us unleash a diverse community of doers: those who imagine unexpected answers that can transform humanity for the better
Defining our Future
UC San Diego's Strategic Plan was created to ensure sustainable excellence and to enable us to further engage our campus and community members, alumni, and supporters
Principles of Community
The Principles of Community is a collaboratively developed statement that provides a framework for diversity and affirms the unique contribution of each member of the UC San Diego community