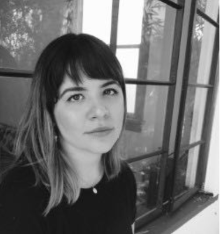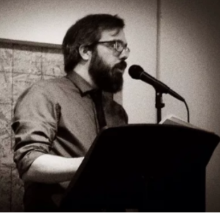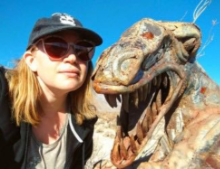 Paola Capó-García is the author of CLAP FOR ME THAT'S NOT ME (Rescue Press, 2018). She earned her BS in Magazine Journalism from Syracuse University, an MA in English from UC Davis, and an MFA in Creative Writing from UC San Diego. Her poems have appeared in The Volta , Poetry Society of America , Academy of American Poets , NightBlock , and others. She is the co-founder/editor of the literary/arts journal littletell , alongside Maria Flaccavento. Originally from San Juan, PR, she now lives in San Diego, CA, where she teaches 12th grade English.
Keith McCleary is a writer and graphic designer from New York. He is the author of the graphic novels KILLING TREE QUARTERLY and TOP OF THE HEAP, as well as the co-author, with Sophia Starmack, of the audio novella THE GOTHICKERS. His work has appeared in Heavy Metal, A capella Zoo, and Weave, among other places, and he is co-editor of the STATES OF TERROR horror anthology series from Ayahausca Publishing. He is also the Comics Curator at Entropy. Keith holds an MFA from UC San Diego, where he teaches on composition and comics. His first novel, CIRCUS AND THE SKIN, was published in December 2018 by Kraken Press.
Hanna Tawater is the author of Reptilia (Ayahuasca Publishing, 2018), and completed her MFA in writing with an emphasis in interdisciplinary poetry at UC San Diego in 2014. Some of her work can be found in Pacific Review, The Mondegreen, Dirty Chai, New Delta Review, White Stag, Black Candies: Gross and Unlikable, The Radvocate, States of Terror vols. 1 & 2, and Amor Forense: Birds in Shorts City an anthology of border-region translations, as well as various online collaborative projects. She currently serves as the Book Reviews editor at Entropy.