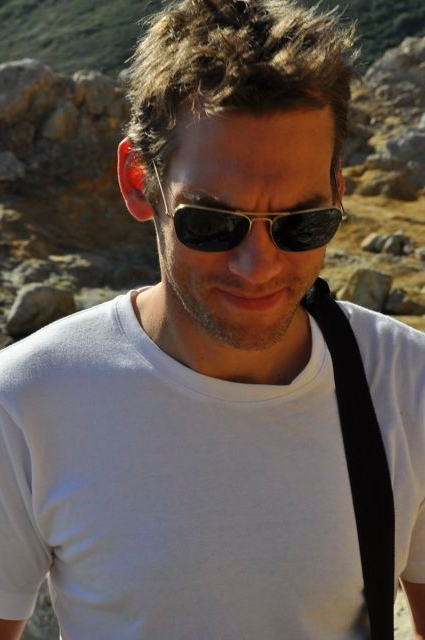 Jeffrey Baker is a poet from New York. He earned a degree in philosophy from Pitzer College. In 2007, he received a grant to bring poetry workshops to impoverished children in Soweto, South Africa. In 2009 and 2011, he continued that work with kids in Brooklyn, NY and Mumbai, India, respectively. A collection of the poems from that project to date can be found at http://sawubonapoetry.wordpress.com. His work has appeared in The Antioch Review, Epiphany: A Literary Journal, and The Brooklyn Review. When not in San Diego, he lives in Los Angeles with his wife, Valerie, and his dog, Sancho.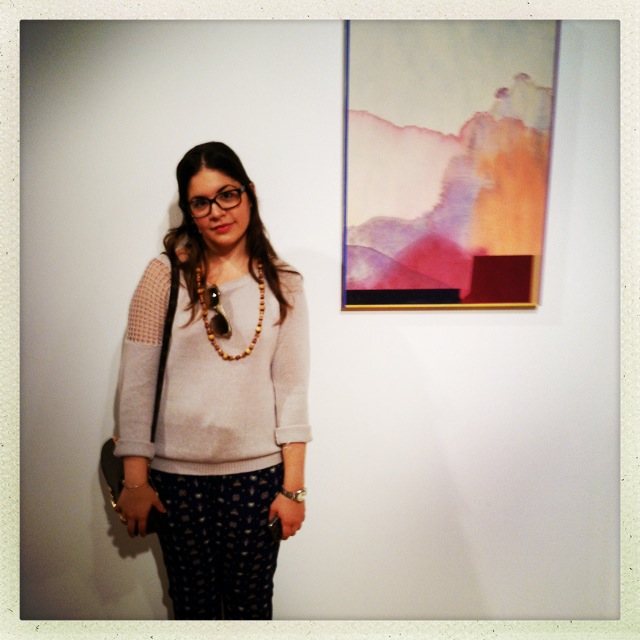 Paola Capó-García is a poet and translator from San Juan, Puerto Rico. She received her B.S. in Magazine Journalism at Syracuse University and her M.A. in Poetry from UC Davis. She is currently working on translating the work of Puerto Rican Queer poet Manuel Ramos Otero. Her reporting has appeared in BOMB, Variety, and ELLE, and her poetry in Salt Hill, Conium Review, El Vestíbulo, and Catena. Paola continues her work as a journalist by co-editing Remezcla, an online music source focusing on independent music from Latin America. She also worked in reality TV for a second but really doesn't want to talk about it.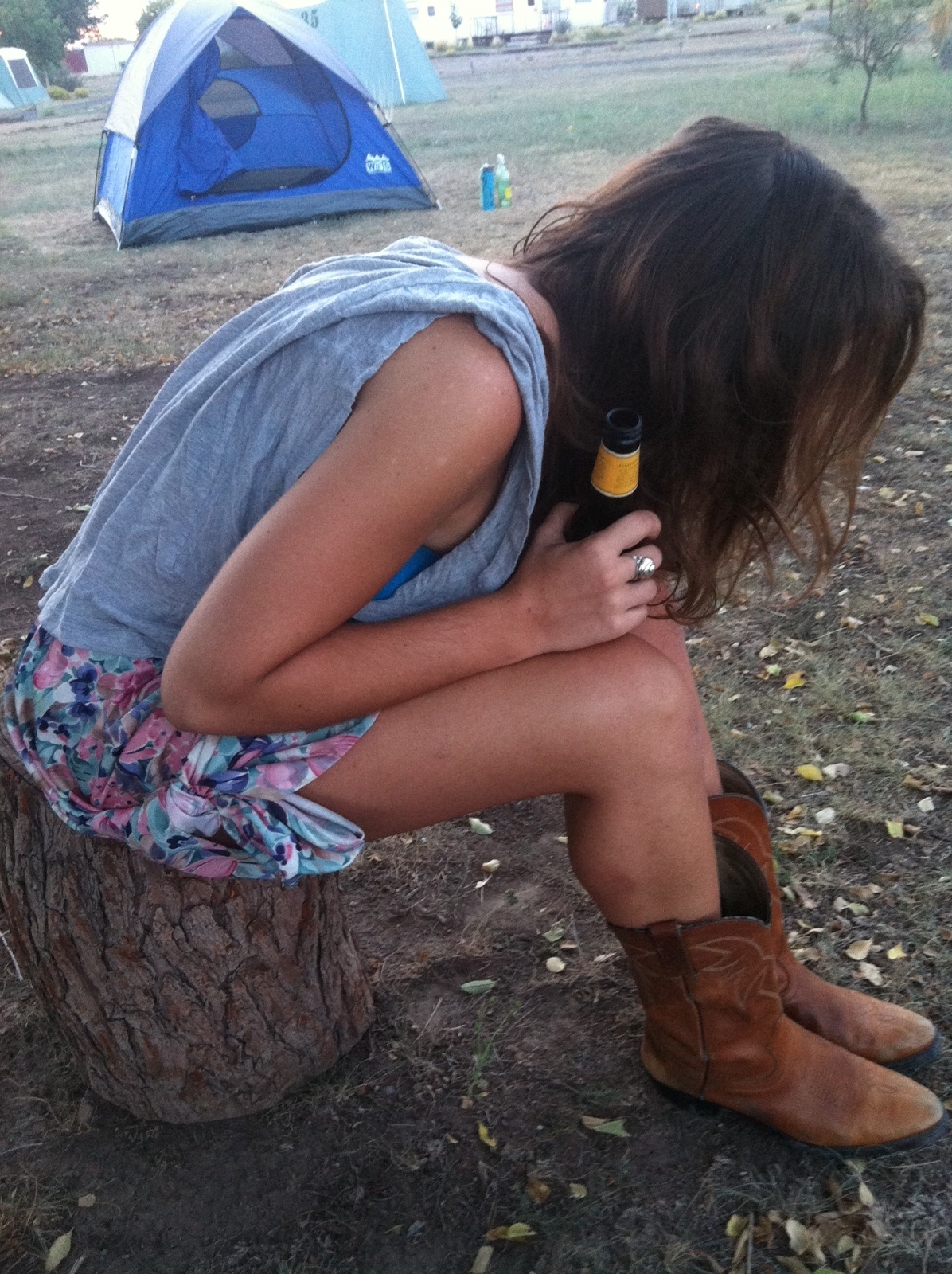 Maria Flaccavento is a poet from southwest Virginia
and northeast Tennessee. She studied anthropology
and Italian literature at Temple University in Philadelphia.
Her poems can be found in the Apiary and Bedfellows.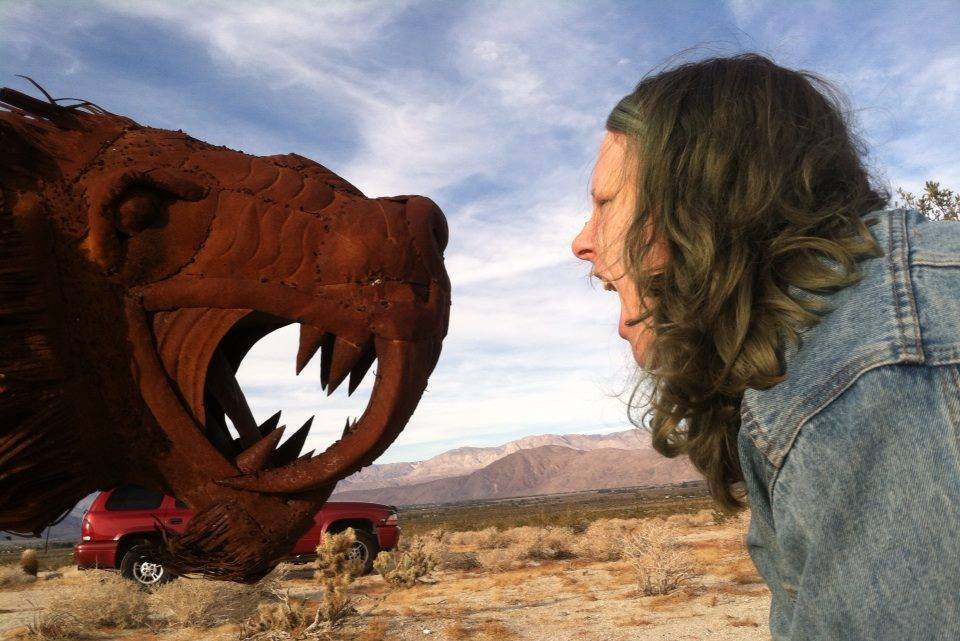 Tina Hyland's work has appeared or is upcoming in BESTIARY: the best of the inaugural demi-decade of A Cappella Zoo, Barge Press, >kill author, and other print and online journals. Her interests include feminism, body politics, animal rights, and how those topics can intersect through slipstream, fabulism, and poetic genres. Her current project, a grimoire of internet spells, is a collision space for exploring arrangements of tradition and modernity, passive and enacted texts, and using the material to access immaterial spaces. She has traveled to over 20 countries and was living in South Korea before starting the MFA program. Her aesthetic, however, has always been and still remains Minnesota Winter.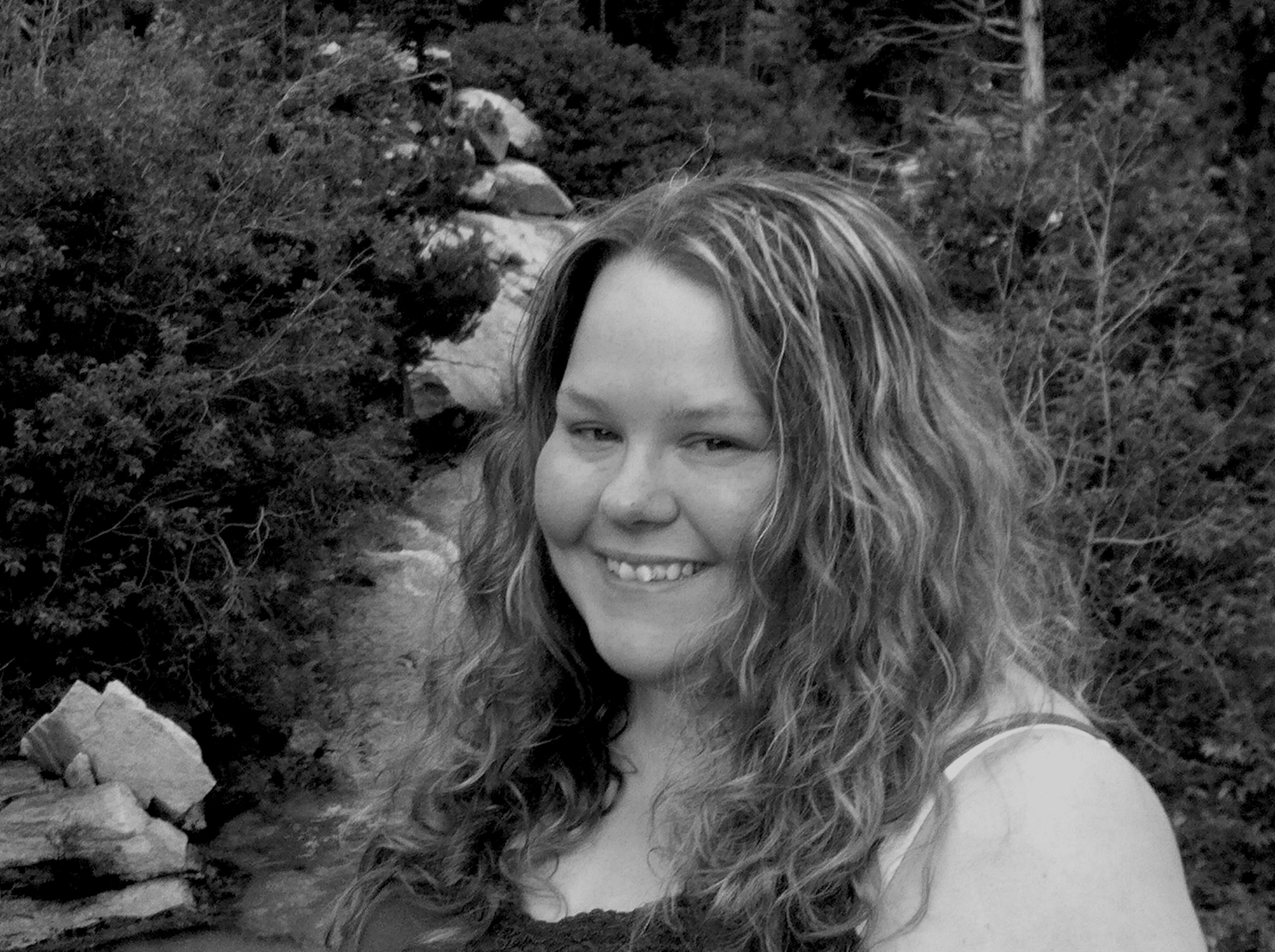 April Peletta is a poet and digital media artist form Northern California. She earned B.A. in English from Mills College and is working on a collection of ecolyric poetry that explores collisions between public space, industry, and personal ecology. When not in class she may be found traveling around California exploring the way water moves. Her work has been published in the American River Review, Late Peaches, The Walrus, Tule Review, Soul of the Narrator, and Susurrus. She has presented her critical work at Weber State University Utah and the University of Ottawa, Canada.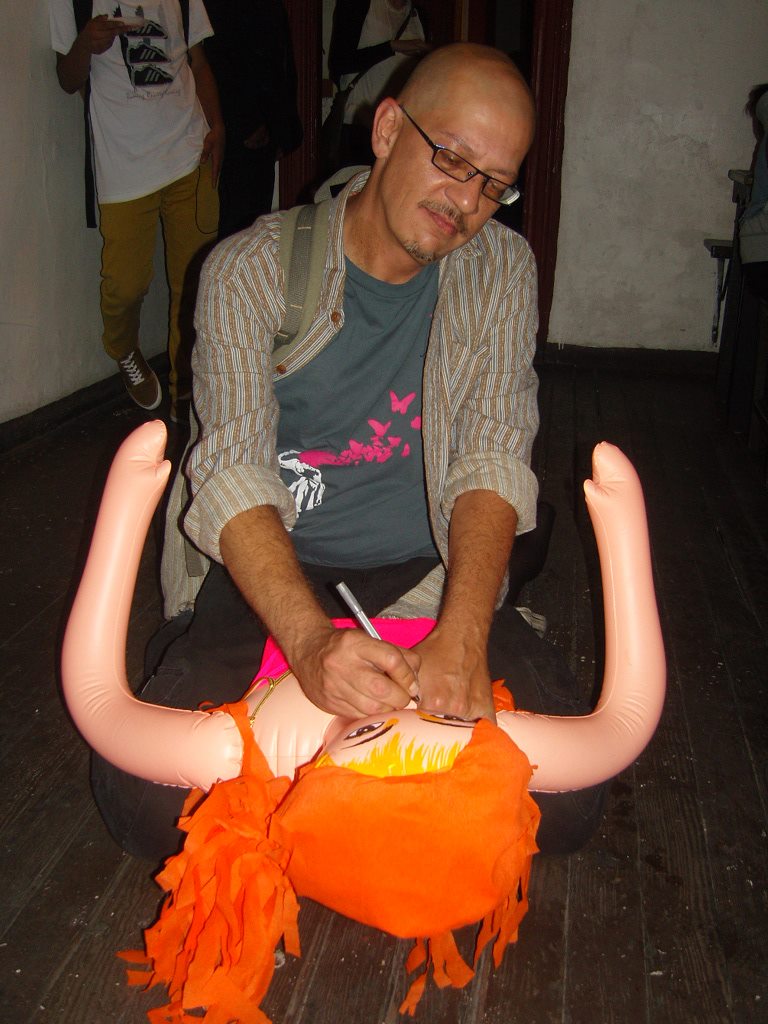 Pepe Rojo (1968) has published four books and more than 200 texts (short stories, essays and articles dealing with fiction, media and contemporary culture). He cofounded Pellejo/Molleja (with Deyanira Torres and Bernardo Fernández), an indie publishing firm, and edited SUB (sub-genre literature), NUMERO X (media culture) and PULPO COMICS (mex-sf comics anthology) for them. He co-produced and co-directed a series of interventions called "You don't exist" (with Torres) as well as the video installations "Psicopanoramas". He has produced several interactive stories for Alteraction, and published two collections of Minibúks (Mexican SF and Counter-versions) at UABC, as well as the graphic intervention "Philosophical Dictionary of Tijuana". He also produced a series of sf-based interventions in the Tijuana-San Ysidro crossing border called "You can see the future from here" with students from UABC. He lives in strange Tijuana with a strange wife and two strange kids, and by strange, he, of course, means "lovely in an endearing and unusual kind of way".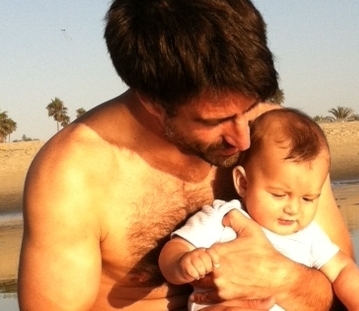 Jose Antonio Villarán was born and raised in Lima, Perú. He graduated from the Creative Writing department at San Francisco State University, where he received the Frances Jaffer Award for innovative work in poetry. He is the author of two books of poetry, la distancia es siempre la misma (2006), and el cerrajero (2012). In 2008 he created the alternative media poetry project AMLT (www.amltproject.com), which seeks to explore writing beyond the page through collective urban interventions. He is a second year MFA Candidate in Writing at the University of California at San Diego, where he is currently working on his third book of poetry, a docu-poetic study on the pervasiveness of extractive industries in contemporary society. He is also the proud father of Miqel Villarán Garcia, a 6 month bundle of awesomeness.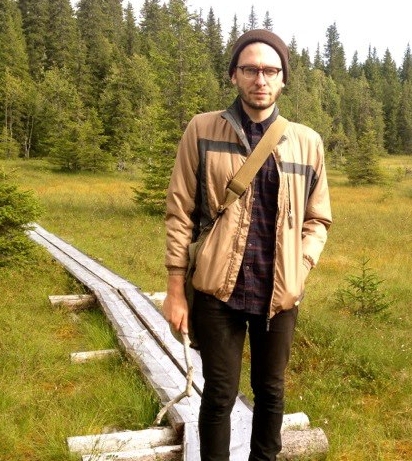 Brett Zehner's interests are wide and varied yet usually circulate around autonomia, depression as politics, and collaborative writing practices. He began by studying geography in the Midwest where he was an activist and researcher on issues related to gentrification.This work morphed, leading him across the country to collaborate on a conceptual poetry project focused on extractive industry, the cult of energy, and resistance movements across the west. An artist-in residence at Mustarina House in Finland, he has presented his work in many venues including the Marxist Literary Group and the American Association of Geographers. His writing has appeared in Dusie and Jupiter 88 and his collaborative novel The Wes Lettters is due out in April on Outpost19 press. He is also a musician and has performed with a number of bands ranging from garage, noise and found sound. His latest collaboration, The Fucked up Beat, has an album due out on VASE. He teaches in the Culture Art and Technology undergraduate writing program.