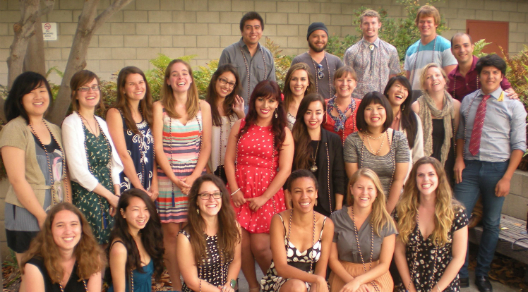 Honors Program
The department offers a special program of advanced study for outstanding undergraduates majoring in literature. Admission to this program requires an overall GPA of 3.5 and a literature major GPA of 3.7 at the beginning of the senior year. Students meeting these requirements will be sent, at the beginning of fall quarter, an invitation to participate in the program. Interested students who anticipate that they will not meet the established criteria may petition to participate in the program by submitting a personal statement and a five-page example of their writing by the end of the third week of fall quarter.
During the winter quarter of their senior year, all honors students enroll in the honors seminar (LTWL 191), which aims to deepen their understanding of the issues of theory and method implied in the study of literature. This seminar lays the groundwork for an honors thesis, written in spring quarter (LT__ 196), each under the supervision of a faculty member who specializes in the literature of the student's primary concentration. The Honors Program concludes with an oral examination of each honors candidate by a faculty committee, which is charged with recommending whether departmental honors are warranted and, if so, which degree of honors will appear on the student's transcript and diploma. Students from this program will also be recommended for the Burckhardt and Williams Prizes, which are awarded at graduation for outstanding achievement in the literature major.
The honors seminar and thesis course may be applied toward the primary concentration in the literature major, if applicable. For Literature/Writing majors, the honors seminar is considered to be equivalent to a writing workshop.