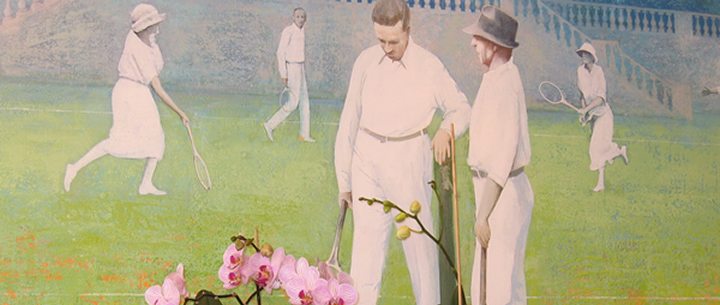 Painting at Wimbledon Cafe
Photo by Deborah Morrow Yu
Related Links and Programs
In the spotlight
---
Alchemy

is committed to publishing quality, contemporary translations of poetry, fiction, and non-fiction creative writing. By dedicating our journal to the publication of high quality translations by students, we aim to encourage a new generation of translators.

---

German Studies

is an interdisciplinary program that offers both a major and a minor for students with broad academic interests in the German-speaking world.

---

Russian, Eastern European, and Eurasian Studies is an interdisciplinary program that provides a broad range of courses in the history, language, literature, and social and political life of Russia (before, during, and after the Soviet period). It is designed for students who do not wish to restrict their Russian studies to literature.

---

We are a group of students who are passionate about literature and hope to spread our passion not only amongst other members but throughout UCSD's campus.