Congratulations!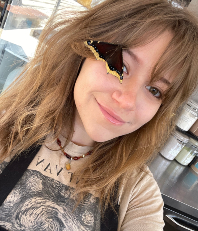 Literature/Writing Major Christian Gella has won the 
2015 Dr. Milton H. Saier, Sr. Memorial Award in Fiction
 for his short story "Mr. Carrot's Gifts". Christian has also won the 
2015 Stewart Prize in Poetry
 for his poem "Paper Son". This poem also took first place in the 
2015 Ina Coolbrith Memorial Poetry Prize
 (a contest that includes all the UC campuses, University of the Pacific, Mills College, Stanford University, Santa Clara University, and St. Mary's College).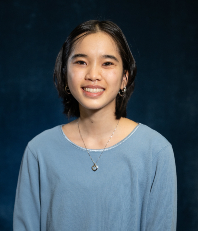 Literature/Writing and Literatures in English Double Major Nichole Nomura has won the 2015 Burckhardt Honors Award in Literary/Cultural Criticism for her Honors Program thesis project entitled "Superheroes, Super Cops: Constructions of Legitimacy in Civil War, Justice League: Origin, and Sinestro Corps War".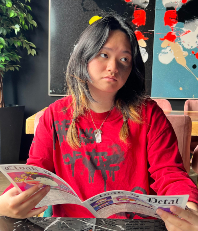 Literature/Writing Major Nilufar Karimi has won the 2015 Sherley Williams Memorial Award in Literary Arts for her Honors Program thesis project entitled "Hard Parks".
Congratulations to Professor Dennis Childs for winning the Chancellor's Associates Award for Excellence in Community Service. [Video Link]

Professor Daisuke Miyao has been awarded a very competitive NEH summer grant for his project: The Influence of Japanese Art, Culture, and Aesthetics on the Birth of Cinema, 1860-1910. [Press Release]
Professor Pasquale Verdicchio will receive the 2015 Muir College Environmental Fellow Award for his significant contribution to sustainability and environmental preservation. Presentation of awards will be held on April 21 during Earth Week.
Literature/Writing and Literatures of the World Major Arely Guzmán won a scholarship from the Instituto Mexicano del Exterior, a branch of the Mexican Ministry of Foreign Relations.
Former Undergraduate Writing Major Daniel Sichmeller has been awarded a teaching Fulbright (Czech Republic)
Former Graduate Student Chien-Ting Lin has been appointed as a tenure-track assistant professor in the Department of English at National Central University in Taiwan. NCU is one of the top national research universities in Taiwan and Chien-ting's department is best known for its interdisciplinary literary and cultural studies, critical gender/sexuality studies, and film studies.
Learn About the
Principles of Community
, a collaboratively developed statement, issued by the chancellor, that provides a framework for diversity and affirms the unique contribution of each member of the UCSD community.