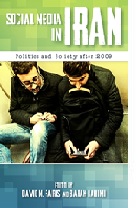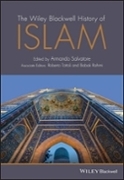 Books
Theater State and the Formation of Early Modern Public Sphere in Iran: Studies on Safavid Muharram Rituals , 1590-1641 C.D., Brill, 2011.
Co-edited with David Faris, Social Media in Iran: Politics and Society after 2009 , State University of New York Press, December 2015. 



Selected articles and book chapters
Communication and Media
"Rethinking Digital Technologies in the Middle East,"  International Journal of the Middle East Studies , vol. 47, 2, 2015, pp. 362-365.
"Censorship and the Islamic Republic: Two Modes of Regulatory Measures for Media in Iran,"  The Middle East Journal , 69 (3), summer 2015, p. 358-378. 
"Satirical Cultures of Media Publics in Iran,"  International Communication Gazette , vol. 77, no. 3, April 2015.
"The Agonistic Social Media: Cyberspace in the Formation of Dissent and Consolidation of State Power in Post-Election Iran,"  The Communication Review,  14:158-178, 2011.
Culture and Society
"Subaltern Modernity: Mediated Experience, Ritualization and Becoming Modern in the Arab-Iranian Community of Bushehr," Social Theory and Regional Studies in the Global Age , Said Arjomand, editor, Global/Local Studies, SUNY Press, 2014.
History
"Maydan Naqshe Jahan: Politics of Urban Design under Shah Abbas I," in Courts and Performance in Pre-Modern Middle East , Maurice Pomerantz, editor, New York University Press, forthcoming.
"The Qajar Theater State: The Takiy-eh Dawlat of Tehran" in Performing the Iranian State , Anthem Press, Staci Scheiwiller, editor, 2013, 55-71. 
"Eating the Nahil: The Politics of the Ottoman Circumcision Ceremonies" in Ottoman Tulips, Ottoman Coffee: Leisure and Lifestyle in the Eighteenth Century , Dana Sadji, editor, London: I.B. Tauris, March 2007.
"The Rebound Theater State: The Politics of Safavid Camel Sacrifice Rituals, 1589-1695 C.E.," International Journal of Iranian Studies , 37, 2004, 451-478. 
Political Science
"Authority and Democracy in Shi'i Islamic Jurisprudence: Montazeri, Sistani and Democratic Usulism" International Political Science Review , 2012.
Religion
"Exodus in Islam: Citatinality and Redemption," Israel's Exodus in Transdisciplinary Perspective: Text, Archaeology, Culture, and Geoscience , Tom Levy, ed., Ashgate, 2015.
"Contentious Legacies of Ayatollah Khomeini," Critical Introduction to Ayatollah Ruhollah Khomeini, Arshin Adib-Moghaddam , editor, University of Cambridge Press, 2014.