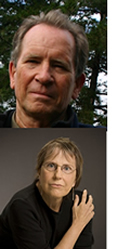 Michael Davidson is University of California, San Diego Distinguished Professor. He is the author of The San Francisco Renaissance: Poetics and Community at Mid-Century (Cambridge U Press, 1989), Ghostlier Demarcations: Modern Poetry and the Material Word (U of California Press, 1997), Guys Like Us: Citing Masculinity in Cold War Poetics (U of Chicago, 2003). and Concerto for the Left Hand: Disability and the Defamiliar Body (U of Michigan, 2008). His most recent book, Outskirts of Form: Practicing Cultural Poetics was published in 2011 by Wesleyan University Press. He is the editor of The New Collected Poems of George Oppen (New Directions, 2002). He is the author of five books of poetry, the most recent of which is The Arcades (O Books, 1998). He is the co-auathor, with Lyn Hejinian, Barrett Watten, and Ron Silliman, of Leningrad (Mercury House Press, 1991). He has written extensively on disability issues, most recently "Hearing Things: The Scandal of Speech in Deaf Performance," in Disability Studies: Enabling the Humanities, Ed. Sharon Snyder, et al (Modern Language Association, 2002), "Phantom Limbs: Film Noir and the Disabled Body," GLQ 9:1-2 (2003), Universal Design: The Work of Disability in an Age of Globalization, The Disability Studies Reader, ed. Lennard Davis (Routledge, 2010), and "Pregnant Men: Modernism, Disability, and Biofuturity in Djuna Barnes," Novel 54.3 (Summer, 2010). His new and selected poems is forthcoming from Coffee House Press.
Just Saying, Rae Armantrout's most recent book of poems, was published by Wesleyan University Press in 2013. Versed (Wesleyan, 2009), received the Pulitzer Prize and the National Book Critics Circle Award. It was also a finalist for the National Book Award.  Next Life (Wesleyan, 2007), was chosen as one of the 100 Notable Books of 2007 by The New York Times. Other recent books include Money Shot (Wesleyan, 2011,) Collected Prose (Singing Horse, 2007), Up to Speed (Wesleyan, 2004), The Pretext (Green Integer, 2001), and Veil: New and Selected Poems (Wesleyan University Press, 2001). Her poems have been included in anthologies such as The Open Door: 100 Poems, 100 Years of Poetry Magazine, (Chicago, 2012), American Hybrid (Norton, 2009),  Postmodern American Poetry: A Norton Anthology (1993 and 2013), American Women Poets in the 21st Century: Where Language Meets the Lyric Tradition, (Wesleyan, 2002),  The Oxford Book of American Poetry (Oxford, 2006) and  The Best American Poetry of 1988, 2001, 2002, 2004, 2007, 2008, 2011 and 2012.  Armantrout  received an award in poetry from the Foundation for Contemporary Arts in 2007 and a Guggenheim Fellowship in 2008. She is Professor of Poetry and Poetics at the University of California, San Diego. Writing in Poetry magazine, Ange Mlinko has said, "I would trade the bulk of contemporary anecdotal free verse for more incisive, chilling poetry like Armantrout's."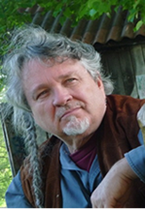 Kerry Shan Keys American and Lithuanian poet, playwright, and wonder script writer, Kerry Shawn Keys, lives in Vilnius but his roots go deep into Appalachian hill country, and his poetry ranges the world from flamenco to the Tao to free-jazz pieces to India and Brazil. Winner of many awards including an NEA, and author and translator of dozens of books, he authors the Letter from Vilnius, Eastern/Central Europe and excursions elsewhere for Poetry International San Diego, and is poet in residence for SLS Lithuania. Much terror and much beauty, and, to quote Robert Bringhurst, "the sort of poet people dream about when they dream about poets".