Zachary Bushnell
Valentina Calvache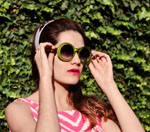 B.A Social Communications –  Universidad Javeriana, Bogotá
I'm a bilingual writer concerned with the liminal intersections between fiction, fashion and cultural production. I'm interested in how things work, what categorizations they create, what enactments they perform and what relations they generate. I write prose that feels uncomfortable to me and I'm always in the search for new genres to speculate about. My fiction and non-fiction work has been published, among others, in Exclama, Don Juan, Revista Antioquia, Bacánika, Antología de cuento Instituto Caro y Cuervo, Idartes.  
Shelby London Salemi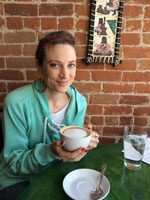 B.A. in Creative Writing with a thematic minor in Spanish and Portuguese
Native to Tucson, Arizona, Shelby London Salemi practices the Afro-Brazilian martial art of capoeira angola and has been a community social worker.  She is currently polishing her novel Sirens of the Santa Rita, dealing with a historic hotel's demolition. Her MFA project is cross-genre, and dips into translation, ecopoetics, and other pools of art. Her poetry appears in Spiral Orb and the anthology The Sonoran Desert: A Literary Field Guide. Her art appeared in the Hey Baby! Art Show Against Sexual Violence.
Estefani Loza Torre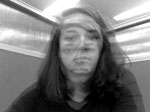 B.A. in Philosophy
Estefani (Gidi) Loza Torre is a poet, editor, translator and current student of creative writing at UC San Diego. Her academic interests are poetry, creative writing and 20th and 21st century American literature. She has self-published the following books: Ella/Él/Ello [She/He/It], 2013, poetry; IMIX, 2012, poetry; Círculo [Circle], 2012, poetry; Felizmente [Happily], 2013, translation. She studied graphic design and earned a BA degree in philosophy. She is currently working on a book of poetry that integrates the dimensions of automatism, dictation and technology.
Calvin Walds
Katherine Agard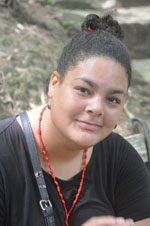 Katherine Agard grew up in Trinidad listening to the stories of her mother growing up in Ghana. She studied Visual and Environmental Studies and Social Anthropology at Harvard, where she focused on some mixture of post-colonial theory, queer studies, religion, painting and filmmaking. Her work moves between fiction, non-fiction, image-making and social practice. She is currently thinking about colour as it applies to phenomenological perception and to racial/ethnic categories; narratives of ancestral healing in the Afro-Caribbean diaspora as related to sexuality and identity; the ethical use of the mystery traditions of oppressed groups in US popular culture and how to produce synesthesia in viewers/readers of her work. She is an alumna of the VONA/Voices and Callaloo Writer's workshops.
Frank Ken Saragosa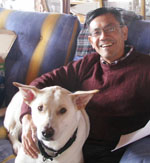 I am in my third year in the MFA Program. I write formally "experimental" prose narrative, and my writing engages stories of addiction, incarceration, homelessness and mental illness. I am working on my MFA Thesis, an experimental "autobiographical" or "auto-ethnographic" narrative about the writer in prison. I am interested in experimenting with forms that claim to be autobiographical or auto-ethnographic, and interrogating the idea of the confession.
Prior to coming to UCSD, I attended Bard College, UC Berkeley, and the University of Pennsylvania. For 10 years, I taught American Literature, Comparative Ethnic Studies, and Queer Theory/ Gender studies at Swarthmore College and Soka University of America. After leaving academia, I worked in social services for several years, first as a vocational counselor for homeless mentally ill adults, then with HIV+ people just coming out of jail, and as a hepatitis case manager at UCSD Medical Center.
Gina Srmabekian