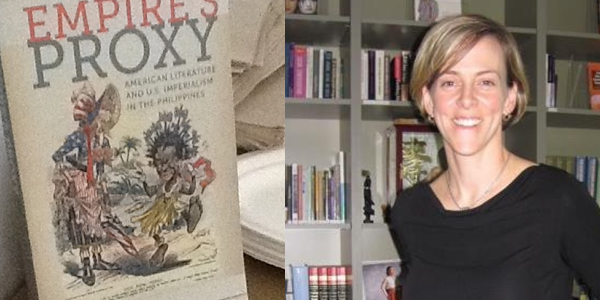 Professor Meg Wesling at Cross Cultural Center
Photos by Joseph Allen Ruanto-Ramirez
Secondary Literature Requirements
To fulfill this requirement, students must take three Literature courses (as specified below) taught in a language other than the primary language of the student's major. The lower-division component plus the upper-division component must total three courses in the same language to meet the secondary literature requirement.
The two aspects of this requirement are as follows:
I. THE LOWER DIVISION COMPONENT
The following courses apply to this component of the requirement:
ASL 1E (see Linguisitics)
English 21, 22, 23, 25, 26, 27, 28, or 29 (any two)
French 2B, and 2C or 50
German 2B and 2C
Greek 2 and 3
Hebrew 2 and 3 (see Judaic Studies)
Italian 2B and 50
Latin 2 and 3
Russian 2B and 2C
Spanish 50A and 50B or 50C
The number of lower-division courses to be taken will vary, depending on the student's level of preparation in the secondary language.
II. THE UPPER-DIVISION REQUIREMENT
One or more of the required secondary literature courses must be upper-division. Students whose background in their chosen secondary language's literature is exceptionally strong may fulfill the secondary literature requirement by taking three upper-division classes, thus bypassing the lower-division component.
The Department also offers a bilingual major that allows students to do half their coursework in English and half in Spanish:
the U.S. Latino/a and Latin American Literatures major
.
---
All literature majors study a secondary literature -- that is, a literature taught and written in a language other than the language of the primary concentration -- and complete upper-division course work of the second literature in the original language. Courses are offered not only in the literatures themselves but in the theoretical aspects of literature and -- often in cooperation with other departments -- on the relationship of literature to other disciplines such as philosophy, history, sociology, psychology, communication, and linguistics, as well as visual arts, theater, and music.