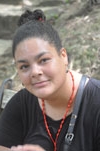 Katherine Agard grew up in Trinidad listening to the stories of her mother growing up in Ghana. She studied Visual and Environmental Studies and Social Anthropology at Harvard, where she focused on some mixture of post-colonial theory, queer studies, religion, painting and filmmaking. Her work moves between fiction, non-fiction, image-making and social practice.
She is currently thinking about colour as it applies to phenomenological perception and to racial/ethnic categories; narratives of ancestral healing in the Afro-Caribbean diaspora as related to sexuality and identity; the ethical use of the mystery traditions of oppressed groups in US popular culture and how to produce synesthesia in viewers/readers of her work. She is an alumna of the VONA/Voices and Callaloo Writer's workshops.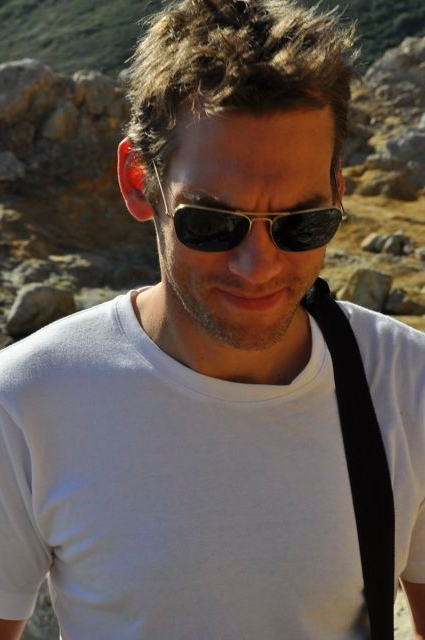 Jeffrey Baker is a poet from New York. He earned a degree in philosophy from Pitzer College. In 2007, he received a grant to bring poetry workshops to impoverished children in Soweto, South Africa. In 2009 and 2011, he continued that work with kids in Brooklyn, NY and Mumbai, India, respectively. A collection of the poems from that project to date can be found at sawubonapoetry.wordpress.com. His work has appeared in The Antioch Review, Epiphany: A Literary Journal, and The Brooklyn Review. When not in San Diego, he lives in Los Angeles with his wife, Valerie, and his dog, Sancho.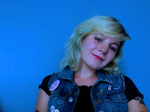 Arielle Burgdorf is a writer from Washington, D.C. working in the punk poetry tradition of Kathy Acker and Lydia Lunch. Her mixed-genre stories are about dangerous girls, runaways, rebels, perverts, punks, queers, and other underdogs. Her work has appeared in Feministe, The Feminist Review, Ribbon Around a Bomb, Horseless Press, and various bathroom walls.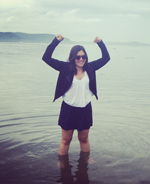 Paola Capó-García is a poet, reporter, and translator from San Juan, Puerto Rico. She received her B.S. in Magazine Journalism at Syracuse University and her M.A. in English from UC Davis. Her poetry has appeared in Salt Hill, NightBlock, h_ngm_n, Macaroni Necklace, and El Vestíbulo; and her reporting in BOMB, Variety, Remezcla, and ELLE. She co-founded/edits littletell with Maria Flaccavento. 
Sarah Ciston was recently named one of SF Weekly's "Best Writers Without a Book." Her current projects include an interactive fictional audio tour of SF's Mission District, forthcoming from Invisible City Audio Tours, as well as a lyric novel that considers the search for community on every scale by unpacking one inconspicuous word: "We." She also runs
Bootleg Books
, an editing and design studio for independent authors and publishers.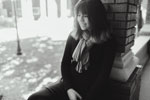 MarieJo Delgadillo is a Mexican journalist and multidisciplinary artist. Having worked for over six years interviewing artists, politicians and everyday people to find out about them, and publishing in newspapers and magazines both nationally and internationally, she is now expanding her own creative work. Currently she is interested in finding ways poetry and journalistic investigation can work together, exploring topics as pornography, fashion, capitalism and the idea of the body as a commodity. She is also a dance instructor. Her literary work in spanish can be read at https://mariejodelgadillo.wordpress.com/ and she tweets as @MarieJoDel.
Mexican translator and post-conceptual poet. Won the Carmen Alardín Poetry Award in 2005. Is the author of the poetry collections: La semana milagrosa (Conarte, 2006), Golden Boy (Letras de Pasto Verde, 2009), Hay un jardín (Tierra Adentro, 2009). During the summer of 2009 he decided to kill his own lyrical self. Magnitud/e (Gusanos de la nada, 2012) is a poem-in-progress written together with Sara Uribe and translated into English by John Pluecker. His work has been published in several periodicals and anthologies in Mexico, Spain, Uruguay, and the United States. He has performed on experimental writing gatherings such as Not Content, curated by Vanessa Place and Teresa Carmody (Los Angeles, 2010), the &Now Festivals (San Diego, 2011; Paris, 2012), and Los límites del lenguaje (Monterrey, 2012). His interest is now focused in language as a community builder, especially in virtual contexts.
Twitter, Facebook, Instagram: moteltampico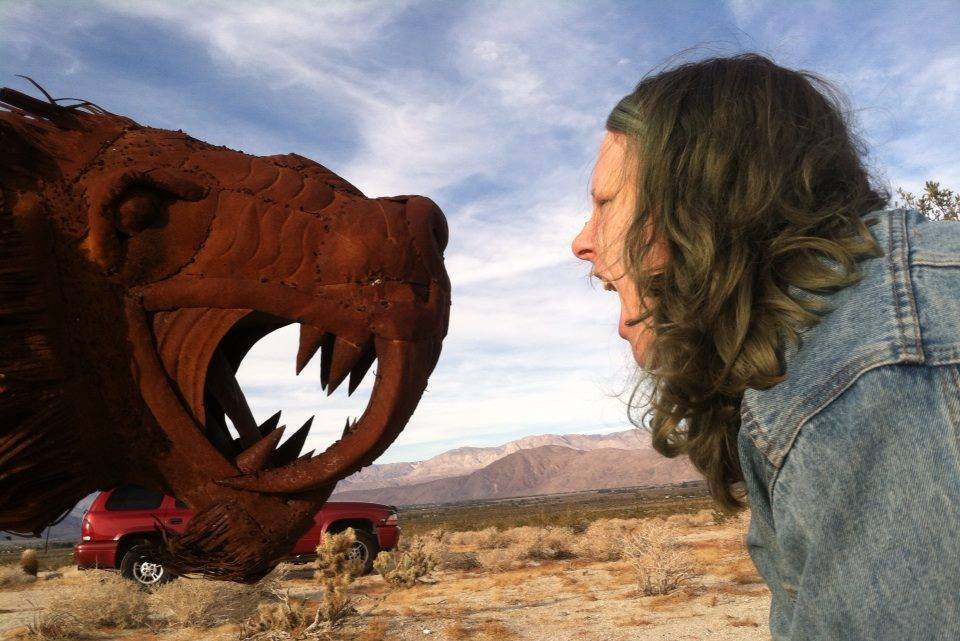 Tina Hyland's work has appeared or is upcoming in BESTIARY: the best of the inaugural demi-decade of A Cappella Zoo, Barge Press, >kill author, and other print and online journals. Her interests include feminism, body politics, animal rights, and how those topics can intersect through slipstream, fabulism, and poetic genres. Her current project, a grimoire of internet spells, is a collision space for exploring arrangements of tradition and modernity, passive and enacted texts, and using the material to access immaterial spaces. She has traveled to over 20 countries and was living in South Korea before starting the MFA program. Her aesthetic, however, has always been and still remains Minnesota Winter.


Taylor McGill grew up in New Jersey. She studied English and philosophy at Rutgers University. Her work has appeared in Spork Press,Timber Journal, matchbook, Metazen, and elsewhere. You can read some of it here: she-biscuit.tumblr.com/writings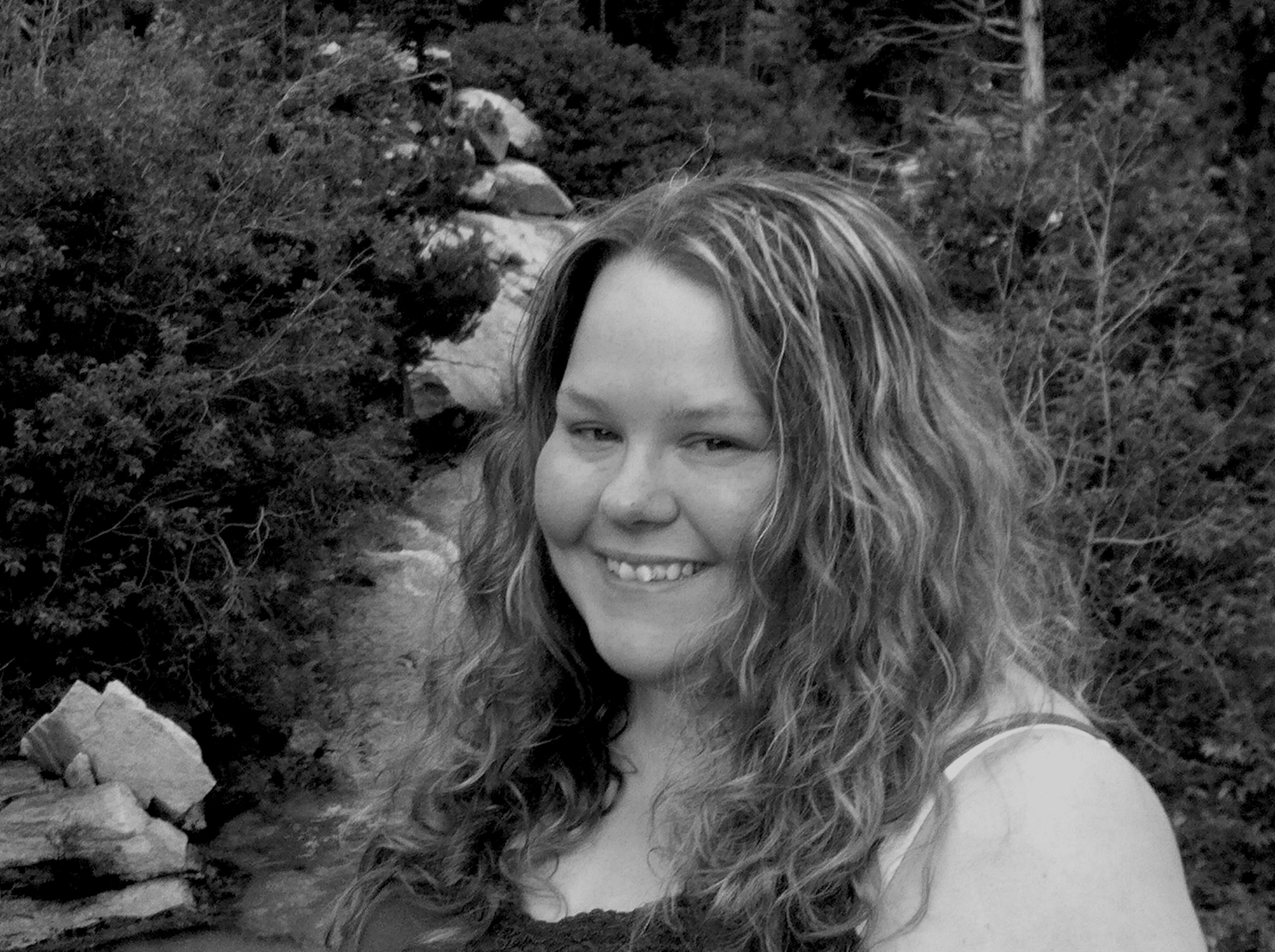 April Peletta is a poet and digital media artist form Northern California. She earned B.A. in English from Mills College and is working on a collection of ecolyric poetry that explores collisions between public space, industry, and personal ecology. When not in class she may be found traveling around California exploring the way water moves. Her work has been published in the American River Review, Late Peaches, The Walrus, Tule Review, Soul of the Narrator, and Susurrus. She has presented her critical work at Weber State University Utah and the University of Ottawa, Canada.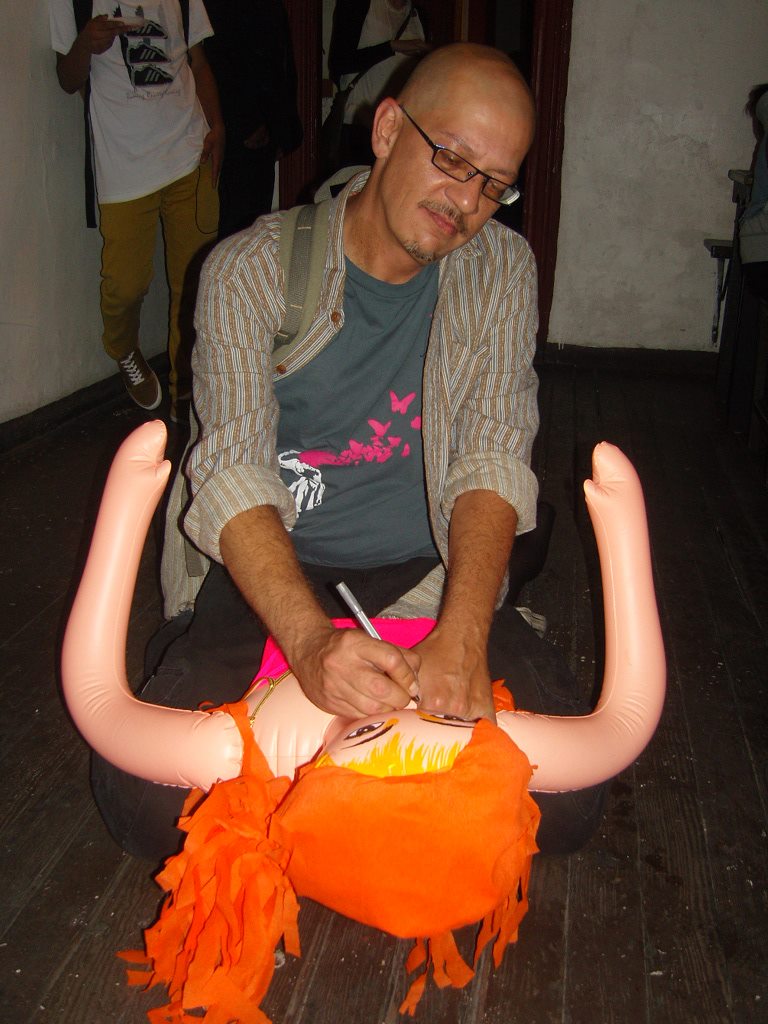 Pepe Rojo (1968) has published four books and more than 200 texts (short stories, essays and articles dealing with fiction, media and contemporary culture). He cofounded Pellejo/Molleja (with Deyanira Torres and Bernardo Fernández), an indie publishing firm, and edited SUB (sub-genre literature), NUMERO X (media culture) and PULPO COMICS (mex-sf comics anthology) for them. He co-produced and co-directed a series of interventions called "You don't exist" (with Torres) as well as the video installations "Psicopanoramas". He has produced several interactive stories for Alteraction, and published two collections of Minibúks (Mexican SF and Counter-versions) at UABC, as well as the graphic intervention "Philosophical Dictionary of Tijuana". He also produced a series of sf-based interventions in the Tijuana-San Ysidro crossing border called "You can see the future from here" with students from UABC. He lives in strange Tijuana with a strange wife and two strange kids, and by strange, he, of course, means "lovely in an endearing and unusual kind of way".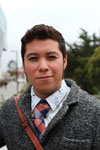 Migueltzinta Cah Mai Solís Pino was bi-culturally raised by Mexico and California. He earned his B.A. from The Evergreen State College in interdisciplinary studies, focusing on cultural critique, speculative fiction, experimental media, queer theory and landscape studies. Migueltzinta's writing has appeared in Midnight Breakfast, Lunch Ticket, PANK, and Apogee, and he is an alumnus of VONA/Voices.
Grappling with a buzzword laden, crossword puzzle type identity, Migueltzinta's writing, art and research seeks to challenge contemporary identitarian narratives. Melding elements from pop culture, Internet culture, satire and what an undergraduate classmate once called "that Latino kind of cool", his writing concerns itself with those realities we disallow ourselves. Currently, Migueltzinta is working on a novel/play/performance hybrid that chronicles a trans-border journey through race, gender, memes, politics and plastic.
To contact Migueltzinta or see more of his work please visit cauhboi.wordpress.comHe is always happy to answer your questions.